I am taking the liberty of copying this from the webpage of the Academy of the Sacred Heart in St. Charles as I know many of my readers may be interested in this wonderful book - the first history of the Academy of the Sacred Heart founded in 1818 by St. Philippine Duchesne. I have just finished reading it and want to begin and read it again. The pictures are marvelous and one thing that I love are the songs given at the back of the book. These were all sung by us when in school and I want to copy the words of some that I could not remember. Jane Cannon has given us a treasure and I want my readers to know about it.
Skip to content
The 200th Birthday of the Academy of the Sacred Heart and 200 years of Sacred Heart Education in America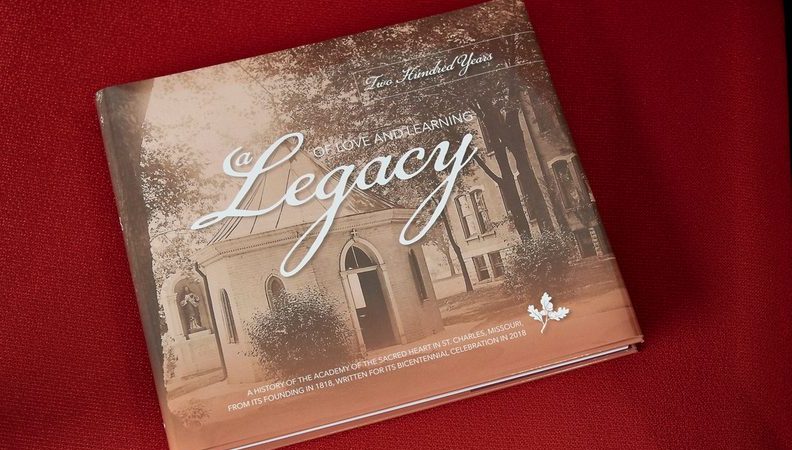 A 10-year labor of love.
That's how Jeanne Burke O'Fallon '69 referred to Jane Cannon's recently-published book on the history of the Academy.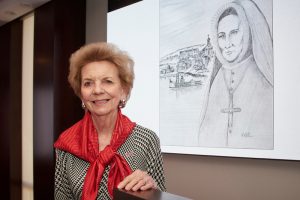 Two Hundred Years: A Legacy of Love and Learning
spans 15 chapters and includes sketches of some of the most memorable RSCJ associated with the Academy, as well as lyrics of Sacred Heart songs and quotes about St. Charles from former students and from nuns who taught here. Archival photos help illustrate the story, providing a fascinating look back at the facilities, uniforms, statues, artwork, traditions and much more!
This publication has been underwritten by Mrs. Cannon's alma mater, Maryville University, founded in St. Louis by the Religious of the Sacred Heart in 1872 and still carrying out the broad vision and mission of St. Philippine Duchesne.
Click here
to pre-order copies of the book.

Link:
Honoring the Roots we Share